A genuine love of music
5UND20 Perspektiven
23. Dezember 2020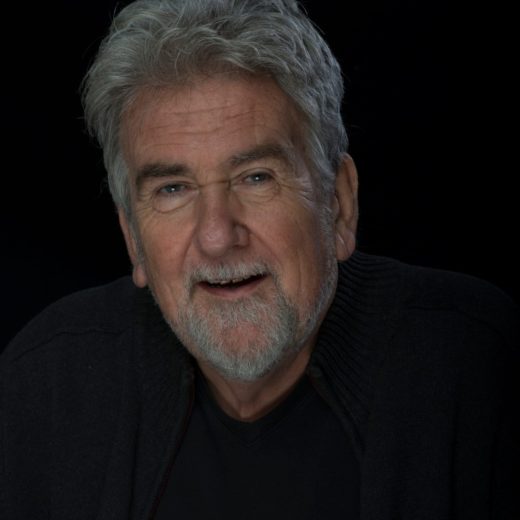 Of all of the venues that have opened (and closed) since I arrived in Heidelberg (in 1980), the Karlstorbahnhof has established itself as an essential part of the Heidelberg music scene. While it may be usually associated with things like Enjoy Jazz festival and a solid flow of the most stimulating indie bands on the road at any given time, my main interest and affection for the place is because of another role it plays in the local music scene. It trains and provides experience to a steady flow of superb young talented stage, sound and light engineers who in turn enable our local musicians, artists, theatre groups, to sound and look better and help the local scene move up a level when presenting their art. It has provided a superb training platform for so many budding young musicians, technicians, and cultural entrepeneuers over the years. My first contact with the Karlstorbahnhof team was when they held their Christmas party in my restaurant and music venue Gringos in either 95 or 96. Gringos had opened in '87 and had been very active as one of the very few Heidelberg venues for original bands. The opening of Karlstor was a big development for music in the town. It was an exciting time and it was evident that the Karlstorbahnhof would be a big boost to the local
scene. From that first Christmas party introduction to the Karlstor team it was evident that there was a very special ingredient at play which was that the team had a genuine love of music, and were prepared to take chances and present a challenging programme, not just based on commercial interests. My personal Karlstorbahnhof highlights would be presenting the Cosmic Campfire event with Loon Saloon in the 90's and playing at the beautiful tribute to Heidelberg author Carlo Schäfer with Oliver Kuka and Rolf Breyer. Another memory I cherish greatly is chatting with Kurt Wagner of Lambchop in the bar after their breathtakingly beautiful gig. There are so many. Karlstor's TiKK Theater has been home to a project which is dear to my heart, the Gaslight Cafe. In my opinion this is the most beautiful sounding room in the area. Oliver Kuka and myself have thoroughly enjoyed working with Matthias Paul of TiKK and the talented young Karlstorbahnhof team who contribute hugely to the success of the show. It's hard to imagine KTB not being there on the edge of the old town but as a resident of beautiful Rohrbach I welcome wholeheartedly it's move to the Südstadt. I will certainly miss the present TiKK Theater room but based on it's past record I'm betting the new KTB will be just as professional, discerning and welcoming as it has been over the past 30 years.

Der in Irland aufgewachsene Musiker Frank Pyne war der Betreiber der legendären Musikbar Gringos. Seit 2013 ist er zusammen mit Oliver Kuka der Host bei der
Musik-Kultur-Talkshow The Gaslight Cafe im TiKK.
Hier geht´s zur deutschen Übersetzung
Für unser Jubiläum haben wir Erinnerungen, Einblicke und Ausblicke gesammelt von Menschen, die dem Karlstorbahnhof verbunden sind. Alle Texte gibt es im Jubiläumsmagazin. Jetzt bestellen!